used engine oil recycling machine / solutions
Find your best plant for used oil recycling
With over 15 years of experience, PurePath Tech specializes in research and development, manufacturing, and sales of waste oil distillation plants. Our plants are specifically designed to convert 2-200 tons per day of used motor oil into base oil and diesel.
PPGT-DF Waste oil to Diesel Fractional Distillation Plant
The PPGT-DF Waste Oil Distillation Plant is designed to thermally break down the long chain hydrocarbons in waste motor oil, converting them into valuable diesel fuel. It also produces byproducts such as light gas oil, light hydrocarbons, water, and asphaltene sludge. With PurePath's exclusive fractionating and ultrasonic desulfurizing technologies, the diesel produced by our distillation plant meets the Euro-V related standards.
The PPGT-DF Waste Oil Distillation Plant is capable of converting various types of waste oil feedstock into diesel fuel and other valuable byproducts. These include waste motor oil, used engine oil, waste gear oil, waste crankcase oil, waste hydraulic oil, tire/plastic pyrolysis oil, slop oil, and more.
PPGT-TB Waste oil to Base Oil WFE Distillation Plant
PurePath has designed re-refining technologies for used lubricating oil to produce near-virgin quality base oil ranging from SN80 to SN500. These technologies include full continuous distillation, wiped film evaporation, and short path distillation. Additionally, we have also developed a base oil solvent extraction plant, which eliminates the need for the cumbersome clay refining system and enables you to refine the base oil to meet API Group 1+ standards.
The PPGT-TB Waste Lubricating Oil Re-refining plant is specially designed to target waste motor oil, used engine oil, hydraulic oil, crankcase oil, gearbox oil, transmission oil, slop oil, and other similar types of waste lubricating oil.
PurePath is a prominent company specializing in providing comprehensive services for waste oil distillation plants, base oil solvent refining plants, and desulfurization plants for light oils like diesel. Our expertise spans integrated engineering design, procurement, fabrication, and project operations.
What We Do
Engineering service for customized petrochemical project(i.e. distillation, extraction, desulfurization and so on.)
Turnkey solution for Waste Oil Refinery, Base Oil Extraction Plant, Lube Oil Blending Plant & Desulfurization Plant.
One-stop-service for additives, catalysts, absorbents, laboratory instruments, tanks, pumps of our plant.
What We Have Done
PurePath has successfully delivered and operated over 40 petrochemical refineries all over the world and has been deeply involved in over 100 petrochemical projects.
Our Services: Reliability Throughout the Entire Lifetime!
PurePath is committed to providing our customers with an exclusive turnkey solution and extraordinary services throughout the pre-sales, manufacturing, delivery, installation, and after-sales processes to ensure that each of our customers will be satisfied with our services.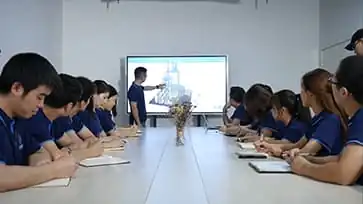 Free Consulting Service
PurePath provides our clients with free project consulting services, such as project establishment, feasibility study, market research, factory layout, emission control, and consumables, to ensure the successful start-up of the entire project.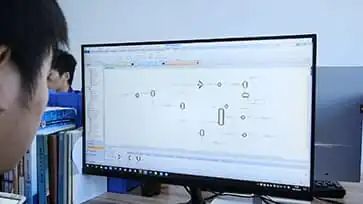 Free Engineering Service
PurePath has been providing each of our potential customers with free engineering services during the pre-sale stage to ensure that every project we are involved in is tailored to suit our clients' requirements.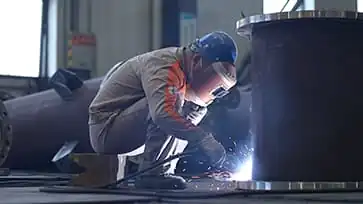 After Sale Service
PurePath is dedicated to providing our clients with the most satisfying after-sales service throughout the entire equipment lifecycle. We offer replacement parts at cost prices and swift online support free of charge after the warranty period for the equipment we have produced.
Get in touch
Please feel free to send us your inquiry regarding the price, specifications, and details of our plants and solutions.